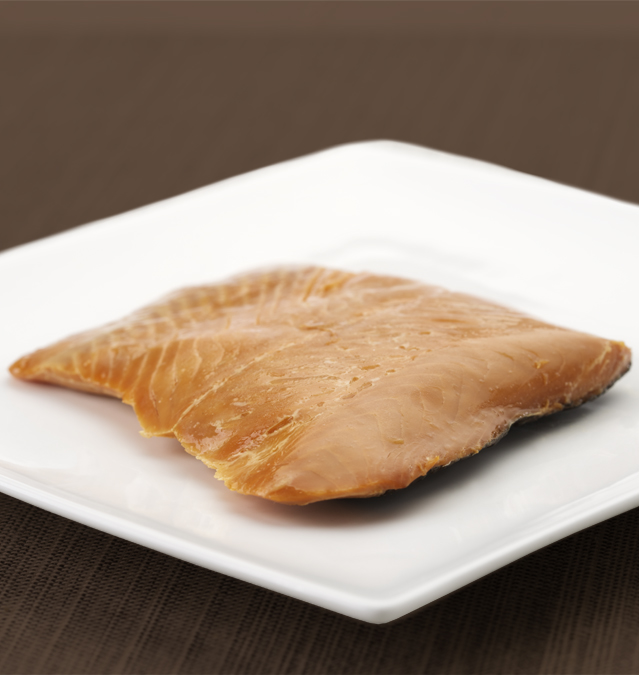 What's in a name? You'll notice that we have a product called Smoked Sockeye Salmon Travel Pack. We're often asked what the difference is between that product and our Smoked Sockeye Salmon in the gold pouch. It's all about the packaging. The basic product inside is the same delicious, wild sockeye salmon from Canada's west coast, but it's all wrapped up in a different way.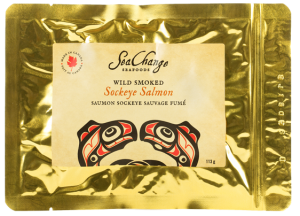 We have customers who buy our salmon for meals at home, and the gold pouch Smoked Sockeye Salmon is ideal for this. But what if you want to travel with it, take some home from a Duty Free store, or send to a friend or relative across Canada or in another country?
A SeaChange Travel Pack is the perfect premium gift for slipping into your luggage or for putting in the mail. The same gold pouch is placed inside a strong paper envelope with an inner cardboard layer to protect the product against any bumps along the way. And because of the more stable nature of the packaging the Travel Packs are available in a larger 454g size, which is a whole side of salmon.
Our Travel Packs really do travel well. Because of the way in which the salmon is processed within the gold foil pouch, it doesn't need to be refrigerated until it's opened, it can withstand any climate and it has a long, 5 year shelf life. Have a look at our inspiring Recipes page for ways to use our smoked salmon once it's reached its final destination!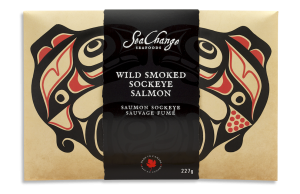 SeaChange packaging has recently undergone an exciting redesign. The bold graphic by a Canadian Haida artist means this smoked salmon product is both an unmistakably Canadian reminder of your travels and an eye-catching gift to receive.
The post What is a SeaChange Smoked Sockeye Salmon Travel Pack? appeared first on SeaChange Seafoods - Unique Canadian Gifts.